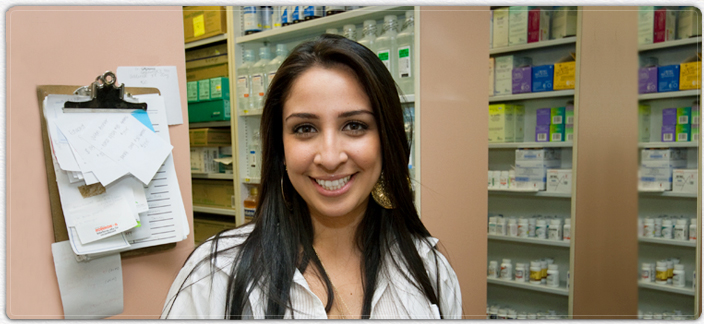 About Us
Valencia Pharmacy has been serving the Santa Clarita Valley with pride since 1974. Located in Plaza Posada on Lyons Avenue in Newhall, CA, we have convenient access to both the 5 and 14 freeways.
Over the last 35 years, Valencia Pharmacy has become the recognized one-stop source for the community's healthcare needs. As a full service pharmacy, we provide compounded medications, bioidentical hormone replacement therapy, veterinary medications, injectable medications and more.
Our Medical Equipment showroom is the largest in the Santa Clarita Valley, with hundreds of items in stock and ready for pick up or delivery. Click here to learn more about our Medical Equipment products and services.
Valencia Wellness Center features the most extensive selection of homeopathic items, supplements, and vitamins in the area, as well as expert advice on supplement/medication interactions. Click here for more information on our Wellness Center.
Our Health Center carries a full line breast cancer supplies, certified mastectomy fitters, diabetes supplies, wound care supplies, compression garments, nursing supplies, and other unique health care items.
Valencia Pharmacy offers:
Personal, Friendly, Quick Service
Multiple Delivery Options
Insurance Authorizations Completed by Pharmacy
Multilingual Staff
Access to New and Difficult-to-get Medications
Injectable Medications
Compounded Medications including flavoring, and alternate dosage forms
Specialty Services
Veterinary Medications including compounded and flavored medications
Refill Reminder Programs
Online Refill Request
SCV's Largest Home Medical Equipment showroom including:

Wheelchairs, Walkers, Scooters, and Canes
Compression Garments
Bath Safety Products
Daily Living Aids, and more…
Pharmacist's Corner: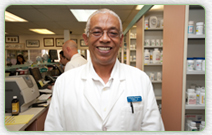 Tony Olivier, Pharm D. is the Pharmacist in Charge at Valencia Pharmacy. He has been practicing the art of pharmacy for over 23 years since graduating from the USC School of Pharmacy.
"I derive professional satisfaction in the fact that I'm able to work in the same community that I live in. I enjoy seeing my patients out on the town and I really encourage them to talk "shop" even outside of the pharmacy. My area of expertise is in the field of diabetes and I encourage all patients, especially diabetics, to come in to discuss drug therapies and possible alternatives.
Pharmacist's Corner: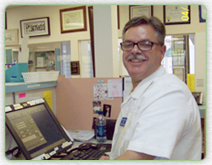 Fred Elam is the General Manager of Valencia Pharmacy.
"We have been serving the Santa Clarita Valley and surrounding areas for the past 35 years. At Valencia Pharmacy, we think of our customers as family. Great, personal customer service has been our trademark for three and a half decades. We offer a full range of products and services to meet the needs of our customers, including home delivery. Call or stop by to learn what it means to be part of the Valencia Pharmacy family!"