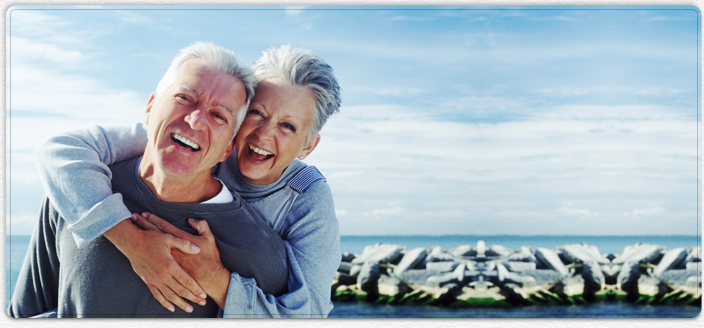 Our Community
Our mission at Valencia Pharmacy is to serve the well-being of our community. We are committed to working together with healthcare providers, support groups, medical groups, payers, and other organizations to provide quality care and personalized service to each and every patient.
Recent Events:
October 18, 2009: Valencia Pharmacy joined together with the community at the 25th annual AIDS Walk Los Angeles. The event drew more than 30,000 participants and raised over $3 million for the non-profit service organization AIDS Project Los Angeles.
July 25, 2009: Valencia Pharmacy attended the first HIV Test Fest event in Watts. This event promotes HIV testing, education, and prevention for the community.
December 4, 2008: Valencia Pharmacy hosted a holiday luncheon for 200 medical providers in the community. At the luncheon, we announced the launch of the In it Together program in the Santa Clarita Valley.
October 19, 2008: Valencia Pharmacy was proud to support the 2008 Step Out Walk to Fight Diabetes. Pharmacy staff hosted a water station for the Walk's estimated 1200 participants. Pictured below are Fred Elam, General Manager, and Abigail Bustamante, Pharmacy Technician.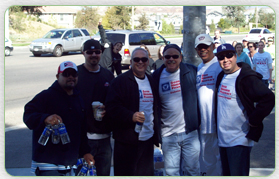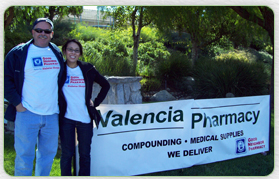 Community Resources: