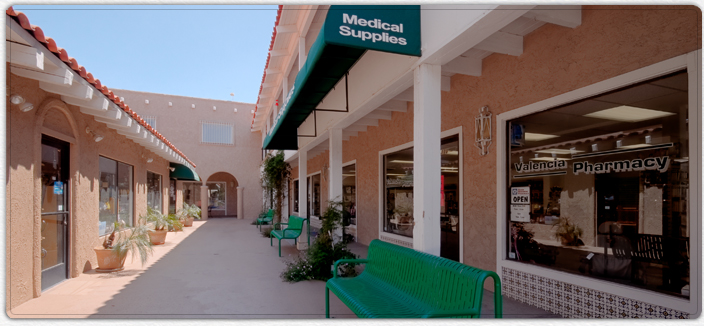 Medical Supply
Valencia Pharmacy's Medical Supply department offers a great selection of quality products and expert customer care. From orthotics to home diagnostic tools, our dedicated staff can help you select the best product for your condition and make sure it's the right fit.
Our Diabetes Shoppe carries a full line of diabetic supplies and provides custom made diabetic shoes. Our certified fitters work with you and your doctor to craft a custom shoe that is perfect for you. Our expert billing team takes the guesswork out of Medicare reimbursement and makes sure you get the full benefit of your plan. At Valencia Pharmacy, our goal is to make living with diabetes easier by providing information, quality products and individual support.
Our Post-Mastectomy Boutique offers a warm, comfortable atmosphere and a private setting. We carry the latest designs in prosthesis and bras, as well as wigs, headwear fashions and swimsuits. You will have confidence in our experienced certified fitters. Please call to schedule a convenient time for an appointment. Valencia Pharmacy's Medical Supply staff are your leg care experts. Let us show you our wide variety of compression garments designed to deliver superior therapy with value and style. We have three certified fitters available to help you select the right garment at the right size, and keep you within you or your insurance company's budget.
We would be happy to answer any questions you may have about our products, services, or insurance coverage of the items we carry. Call or stop by, and be sure to check back soon for our online catalog!
Please visit our Medical Supplies webpage at http://www.valenciamedicalsupplies.com/